Monday Closed
Tuesday Closed
Wednesday 10:00 am – 5:00 pm
Thursday 10:00 am – 5:00 pm
Friday 10:00 am – 5:00 pm
Saturday 10:00 am – 5:00 pm
Sunday Closed
Local fresh cuisine for everyone
We are happy to be able to craft our quality breakfast and lunch offerings for you from our brick & mortar shop year round! We provide quality, nutritious meals to keep you going and to help sustain our local purveyors.
We look forward to serving you.
​~Mike, Katie & crew!
Our goal is to provide the best foods, crafted from the freshest and most nutritious ingredients. We opt to source as much as we can from local purveyors and farms in our immediate area not only because these ingredients are of higher quality – but also to bolster our own local economy.
Our restaurant is a vibrant and informal celebration of healthy, local produce dancing around tasty soups, salads, sandwiches and snacks. Come in for breakfast, or lunch – or just to enjoy a coffee, a book and a comfy chair. We offer a little something for everyone. Whether you're here for a wild-sockeye salmon burger, falafel on a warm pita or a fresh baked confectionery – we want to satisfy that grumble in your tummy.
Baker Street Breads (all our fresh rolls from Philly bakery)
Bason Coffee Roasters (loose leaf tea)
Betty's Acres (goat feta)
Bloom Naturally (spices, dried goods, fruits and various sundries)
Boil Line Coffee (fresh roasted coffee beans)
Briar Creek Farms (fresh produce)
Columbia County Bread & Granola (sprouted wheat pita)
Gib's Farm (fresh greens, micro greens)
Good Juju Company (locally brewed kombucha)
Greene Kitchen Farm (pastured chicken)
Green Meadows Farm (local cheddar cheese)
Jones Family (local beef)
Mad Dog Farm (black garlic bulbs)
Wild for Salmon (wild caught Alaskan salmon and other seafood)

A few words from our happy customers:
"On a road trip and came off the highway to have lunch. Glad we did! Nice place with an ntersting breakfast and lunch menu. Not from the area, so not sure about their hours, but all I know is I'm glad we took the time to come in. My wife liked her grilled cheese and my falafel was super tasty. Never had one in a non pocket pita, and it was good! You order at the coutner and they bring the food out to you. The staff was super friendly and their baked goods looed yummy! Prices are not bad for what you get. If you are from the area or if you are driving down Route 80, stop by; you'll like it."
"Four paws up! Consistently high quality food. Lately I've been on a black garlic, kale, mushroom sandwich kick. It's vegan, but tastes creamy. I've had the falafel, egg/steak sandwich, black garlic beef burger, various soups, many baked items, – everything has been spectacular. You can taste the freshness of the ingredients. If that wasn't enough, they are dog-friendly and provide treats to your pup when you sit outside."
"Today was taco day. This was the best taco ever, totally fresh made. The Beek steak was so tender and marinated just right, fresh crisp greens and pickled red onions. Perfectly combined with a mild horseradish sauce that compliments the meal. All flavors come out perfectly in every bite. Yummy times 3"
Visit Us!
We Have Something For Everyone.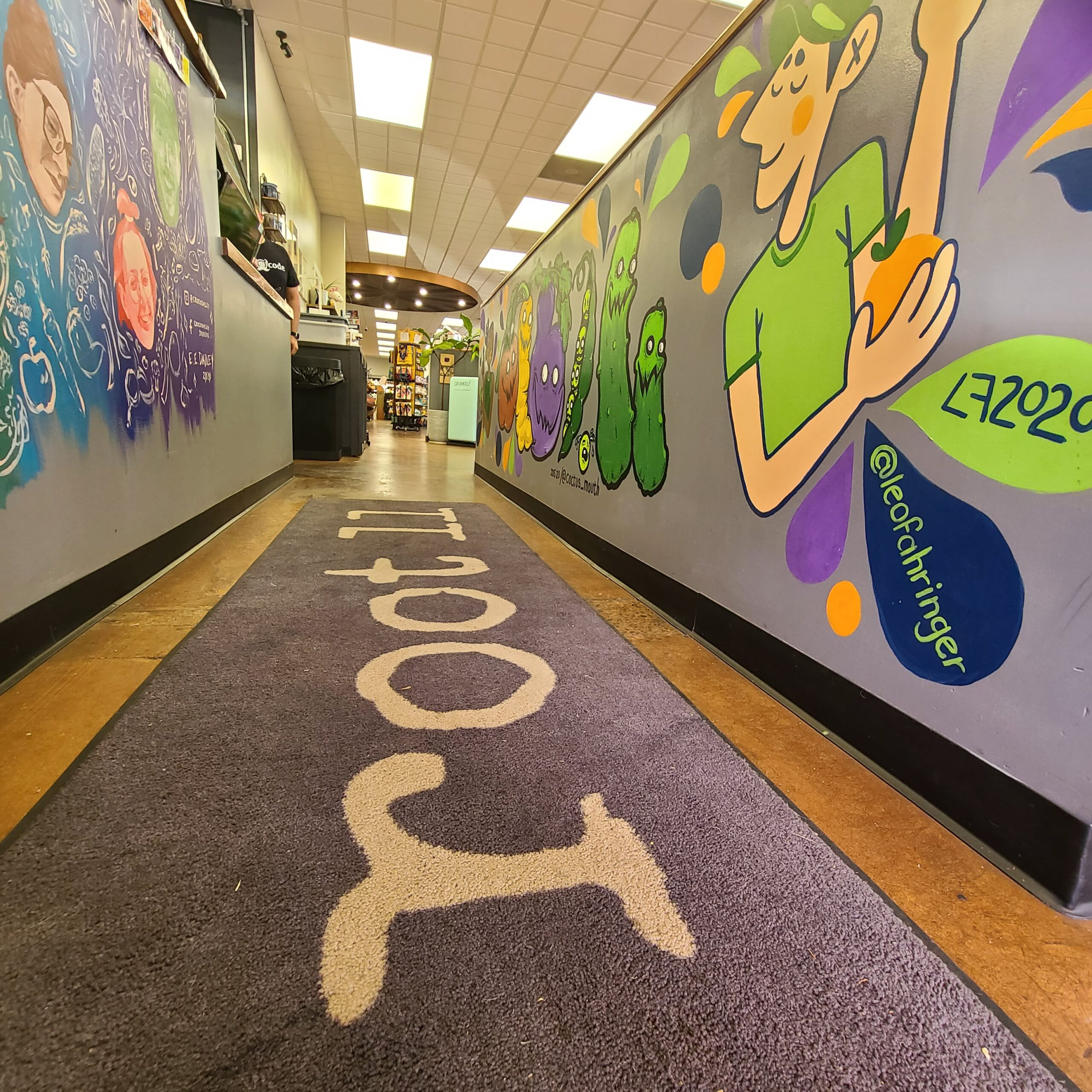 We are located in the big blue building between Cole's Hardware and Venus Day Spa on Rte11/Columbia Blvd in Bloomsburg – in the front of the Bloom Naturally Health Food Store!